Radlink GPS Celebrates 10 Years of Clinical Excellence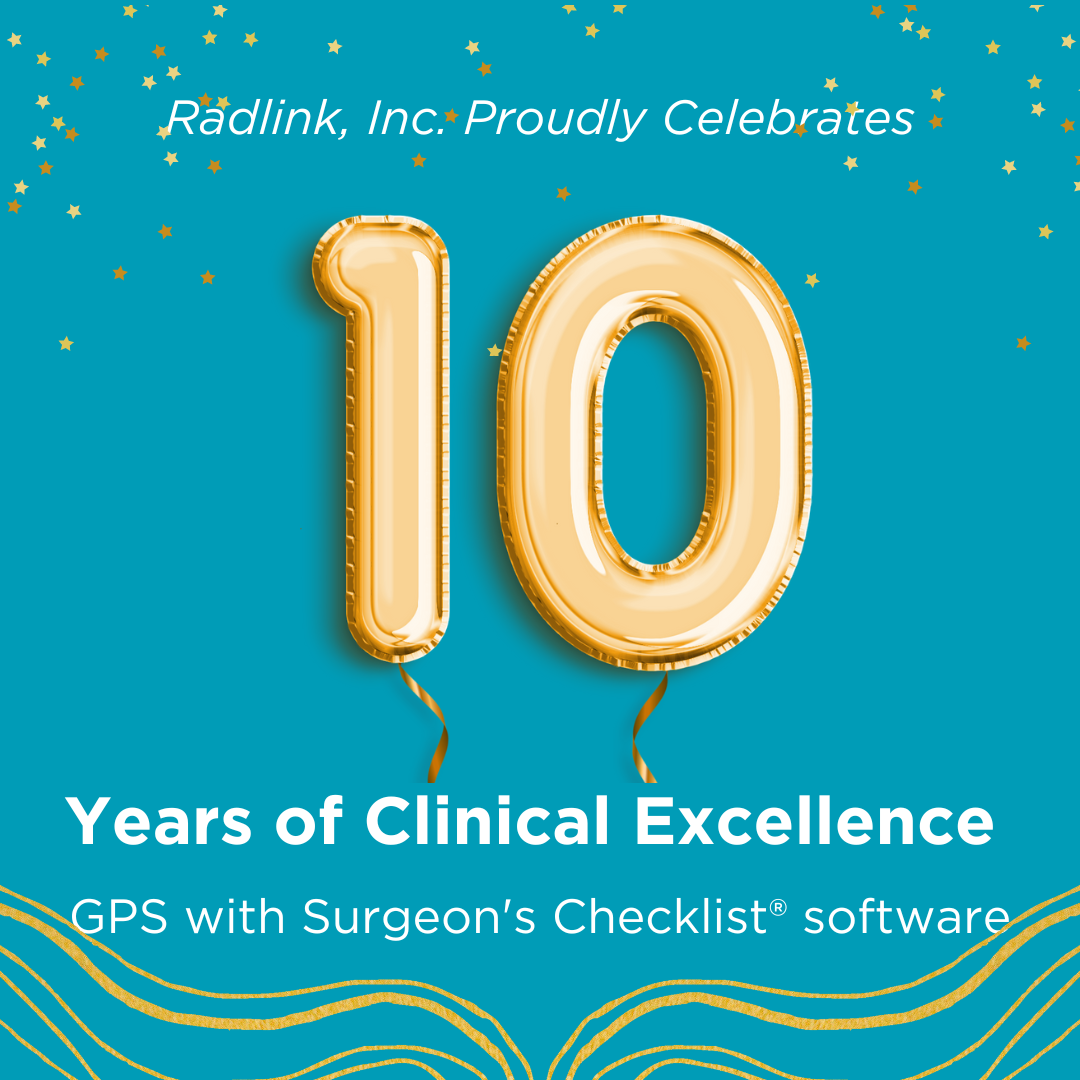 In 2013 we installed the first Radlink GPS Tower with Surgeon's Checklist® software and revolutionized the way intra-operative imaging and real time navigation could be used in the operating room.
Today, our flagship product is backed by 10 years of clinical excellence, supported by 6 issued patents by the USPTO and validated by 16 clinical studies published in major scientific journals. Used by thousands of orthopedic surgeons at hundreds of major medical institutions worldwide, we are grateful for all those who have supported and continue to support us on our journey.