DR Pro
Digital Radiography Systems for Radiologists, Private Offices, Urgent Care Chains, Clinics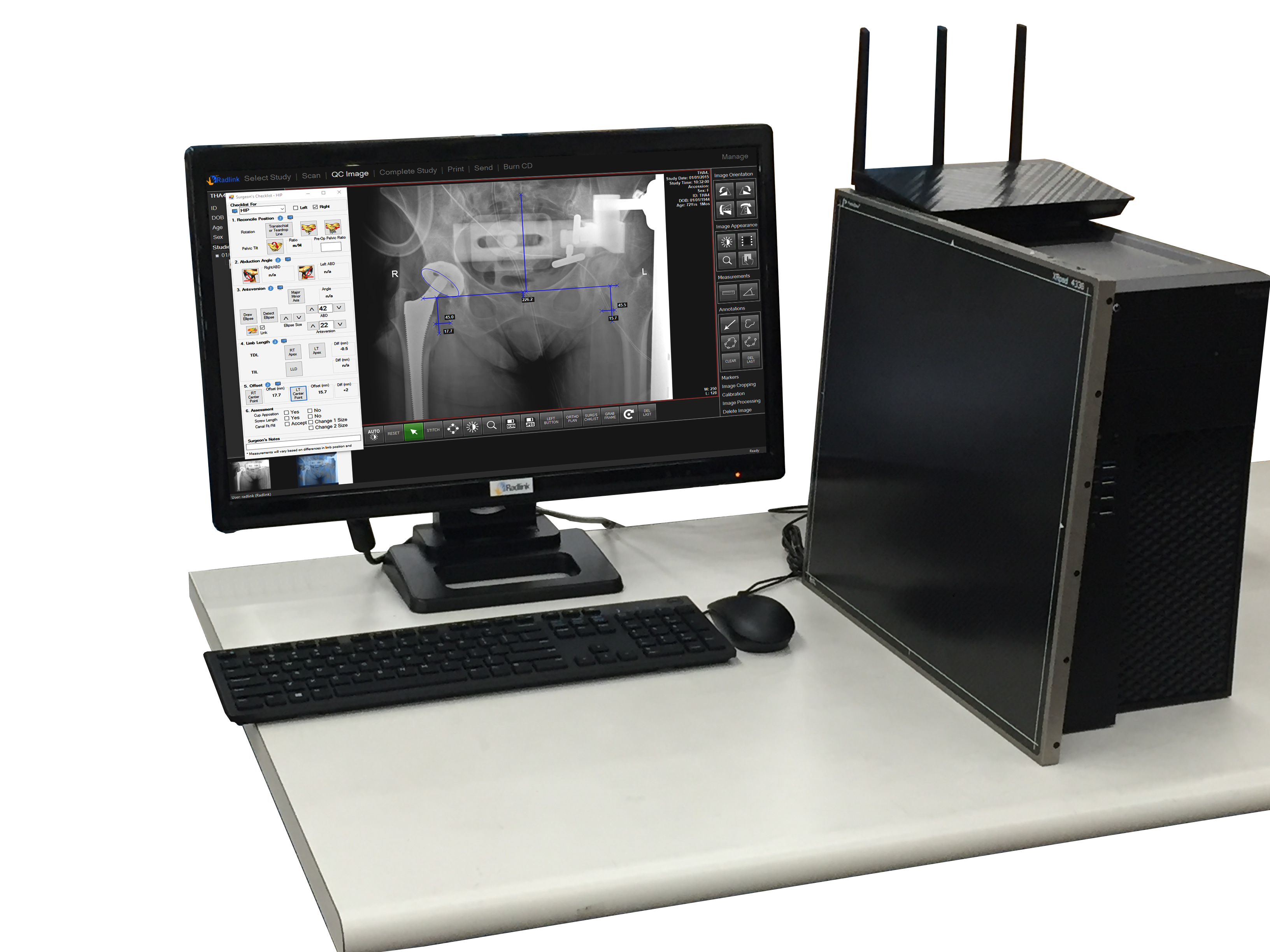 DR Pro technology offers fast, reliable, high-quality imaging for Radiologists, Private Practitioners and Surgeons. From the hospital to the private office, our Radiology Suite of Digital Pro Imaging Software tools are designed to enhance your imaging workflow.
Our Digital Radiography systems are compatible with any existing imaging equipment and fully integrated with PACS or EMR/Citrix to easily send images between locations.
Long Bone Stitching
Proprietary Image Stitching software designed for the physician's office allows for efficient evaluation of long bone and full spine films.
Radlink HUB
Radlink HUB Software creates healthcare communities by wirelessly connecting large volumes of PACS users. Remote Diagnosis Consultation connects facilities worldwide to enable teleradiology.
Includes Wireless Flat Panel Detector, 1 TB Hard Drive, Built-in Internal PACS

Lightweight Cesium wireless 14" x 17" Flat Panel Detector, carbon fiber and magnesium protective case. Industry best
Stores 80,000 DICOM images, HIPAA compliant
Embedded local PACS archives, stores and distributes images. Manage images from any DICOM modality

Wireless

No x-ray generator connection required. Panel automatically detects radiation exposure and works universally with all brands of x-ray generators

Rapid Image Acquisition

Wirelessly capture images from any x-ray generator using Flat Panel Detector and display on touchscreen monitor in 4 seconds
Faster exam times, overall better patient experience

Enhanced Patient Experience

Low radiation dosage reduces patient radiation exposure by up to 50% compared to standard film and other imaging modalities. Enhanced speed of image acquisition and processing increases patient throughput at your practice

ThinPACS

Designed for image archiving and communication. Intuitive, feature-rich PACS integrates seamlessly into any EMR system. Compatible with all DICOM viewing workstations, including 3D volumetric visualization solutions.