Spinopelvic Assessment
Determining Pelvic Tilt and Spinopelvic Mobility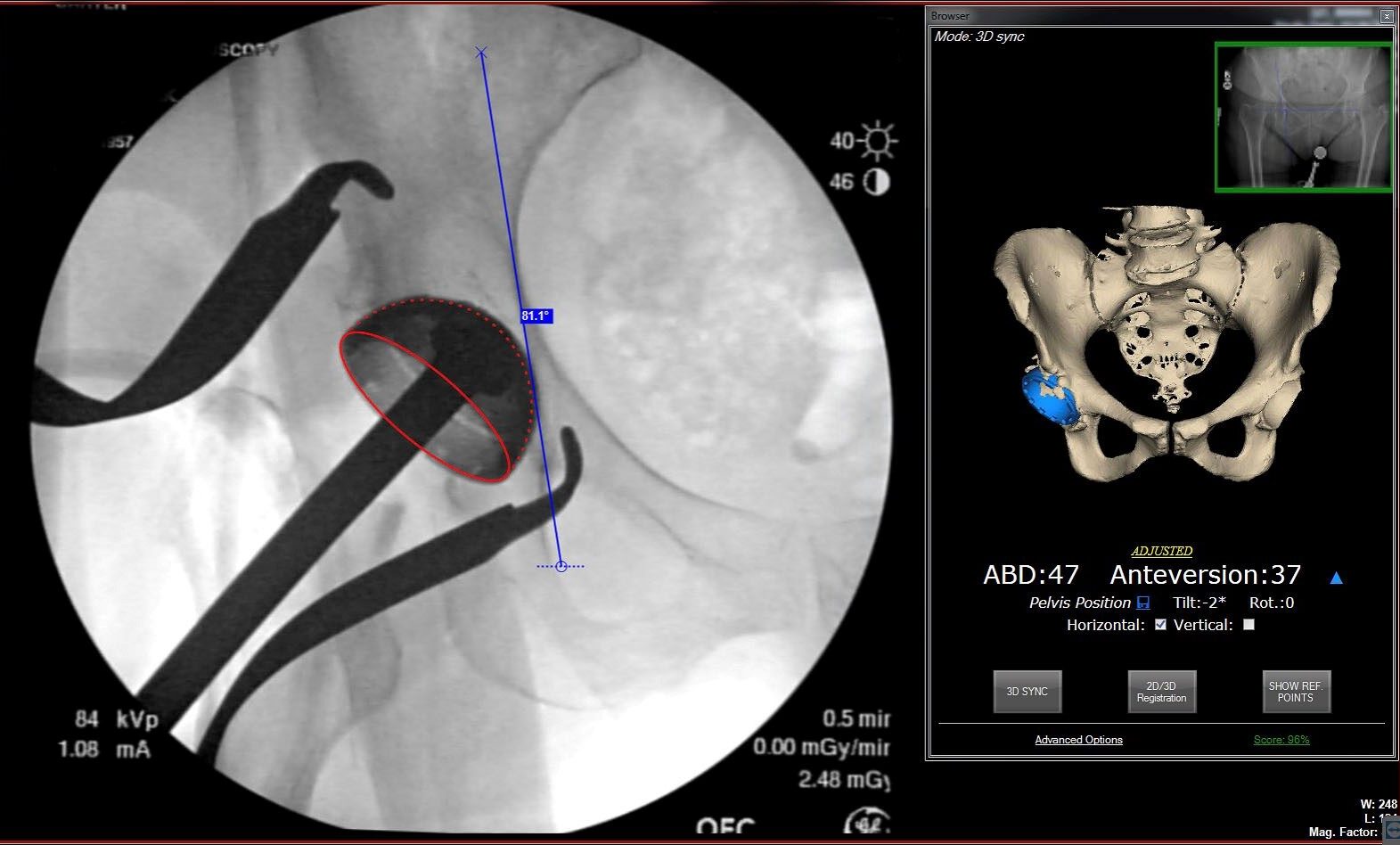 Radlink3D technology evaluates pelvic tilt difference to provide patient-specific functional cup angles for the pelvic orientation in different postures (i.e supine, standing, sitting).
This groundbreaking technology uses 3D-2D-3D Registration to preoperatively plan, intraoperatively verify and postoperatively validate cup position depending on pelvic positioning.
By assessing the spinal pelvic relationship on lateral standing and sitting x-rays, surgeons can derive the recommended target-abduction and anteversion for functional (standing) pelvic position.
Convert target radiographic cup angles at standing to anatomical cup angles at supine position.

Together with Radlink3D, surgeons are now able to verify functional cup positions based on any intraoperative x-rays with unprecedent accuracy.