PACS, EMR, Citrix Integration
Create a Digital Imaging Ecosystem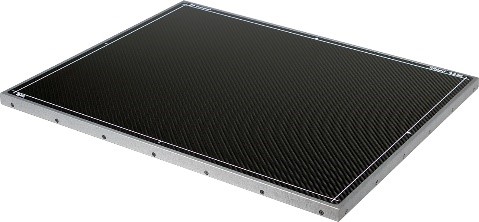 From the operating room to the private office, Radlink's Radiology Suite of Digital Pro Imaging Software tools are designed to enhance your imaging workflow. Compatible with any existing imaging equipment for seamless image acquisition and fully integrated with PACS or your EMR/Citrix system to easily send images between locations.
CITRIX/EMR Integration
Radlink data analysis software tracks patient metrics throughout the entire episode of care and securely stores the data on the Radlink system, doctor's private office, Hospital PACS or CITRIX/EMR system. Preoperatively, intraoperatively and postoperatively, Radlink data allows the surgeon to measure valuable insights that facilitate long term patient treatment and recovery.
Radlink Pro Imaging software has been certified by Citrix for integration compatibility, view the listing on the Citrix Ready Market Place for additional information:
https://citrixready.citrix.com/radlink-inc/radlink-gps-pro-imaging-software.html
ThinPACS for Image Archiving and Communication
ThinPACS is an intuitive, feature-rich PACS that integrates seamlessly into any existing EMR system. Our PACS is the ideal solution for multi-location, multi-physician and multi-modality clinics and diagnostic imaging centers. ThinPACS is compatible with most DICOM viewing workstations, including leading 3D volumetric visualization solutions. With capacities from 1TB to tens of terabytes, ThinPACS provides imaging centers, private practices and hospitals with a comprehensive, reliable archiving solution.
Image Archive Features:

DICOM compliant. Key DICOM services include DICOM Receive, Query/Retrieve, Storage Commit and Modality Worklist
Integration with existing HIS/EMR via HL7 interface
Flexible and robust rule-based image routing
User-specific worklist support
Flexible report templates in MS Word, HTML, or DICOM SR
Automatic incremental back-up over the network or external storage device
DICOM CD/DVD import and archival
Fully programmable, event-driven email notification
Remote system monitoring

Web-Enabled DICOM Viewer:

Powerful WEB-enabled diagnostic viewer allowing physicians to easily search or sort patient studies
With user-specific worklist, manipulate images, edit reports with a template-based editor, and print to films with full set of configurable parameters
Multi-modality support
Rapid image manipulation and display
Full set of measurements and annotation tools
Template-based report editing
Burn CD/DVD with built-in DICOM viewer