Become a Center of Excellence
Uphold the Standard of Care
Radlink Surgical System offers hospitals, physicians, private offices and ambulatory surgery centers a cost-effective innovative technology to market incremental clinical value, attract new patients, and recruit top physicians.
With Clinical, Operational and Financial value backed by over 20,000 documented cases, 8 published clinical studies and 35+ peer reviewed articles, Radlink is the Standard of Care in orthopedic surgical precision.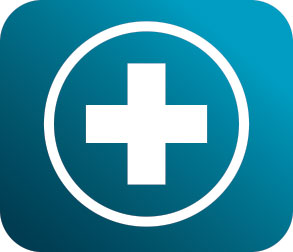 Clinical
Eliminate surgical outliers
No eyeballing or naked eye approximation
Improve accuracy and precision of alignment, component positioning
Non-invasive, no pins or arrays in patient
Reduce radiation exposure
Ensure consistent, reproducible results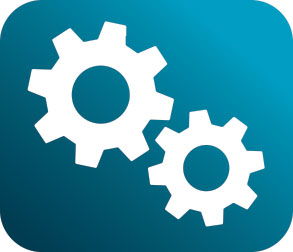 Operational
No drastic learning curve
Seamlessly integrates into existing workflow
Digital software platform

AI templating
Image stitching
Procedural guidance

Save time without printing xrays
Eliminate excess equipment in the operating room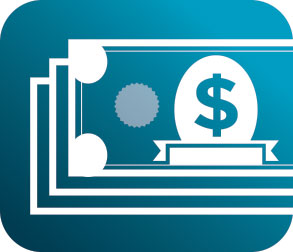 Financial
Reimbursement for facility and physician
Limit hospital readmission rates
Avoid 90-day revision penalties
Reduce risk of dislocation and implant wear
Cost-effective compared to robotic systems, no disposable costs
Promote Radlink Technology at your Facility
Attract new patients, recruit top physician talent, and increase your hospital's visibility by marketing Radlink products and technology. Our teams are here to assist you with promotional opportunities and provide comprehensive marketing packages included with the purchase of Radlink products. Grow your practice by promoting your use of safe, effective and clinically proven technology.
ASC Solutions
Radlink Hardware and software systems is designed to optimize efficiency in the Ambulatory Surgery Center setting, offering cost-effective precision technology with a minimal footprint. Verification software facilitates data-driven decisions in the OR and successful same-day outpatient surgery.
Partnerships with Siemens Healthineers and Philips Mobile C-arms offer full integration to use Radlink software on any existing imaging equipment.
Features & Benefits Brochure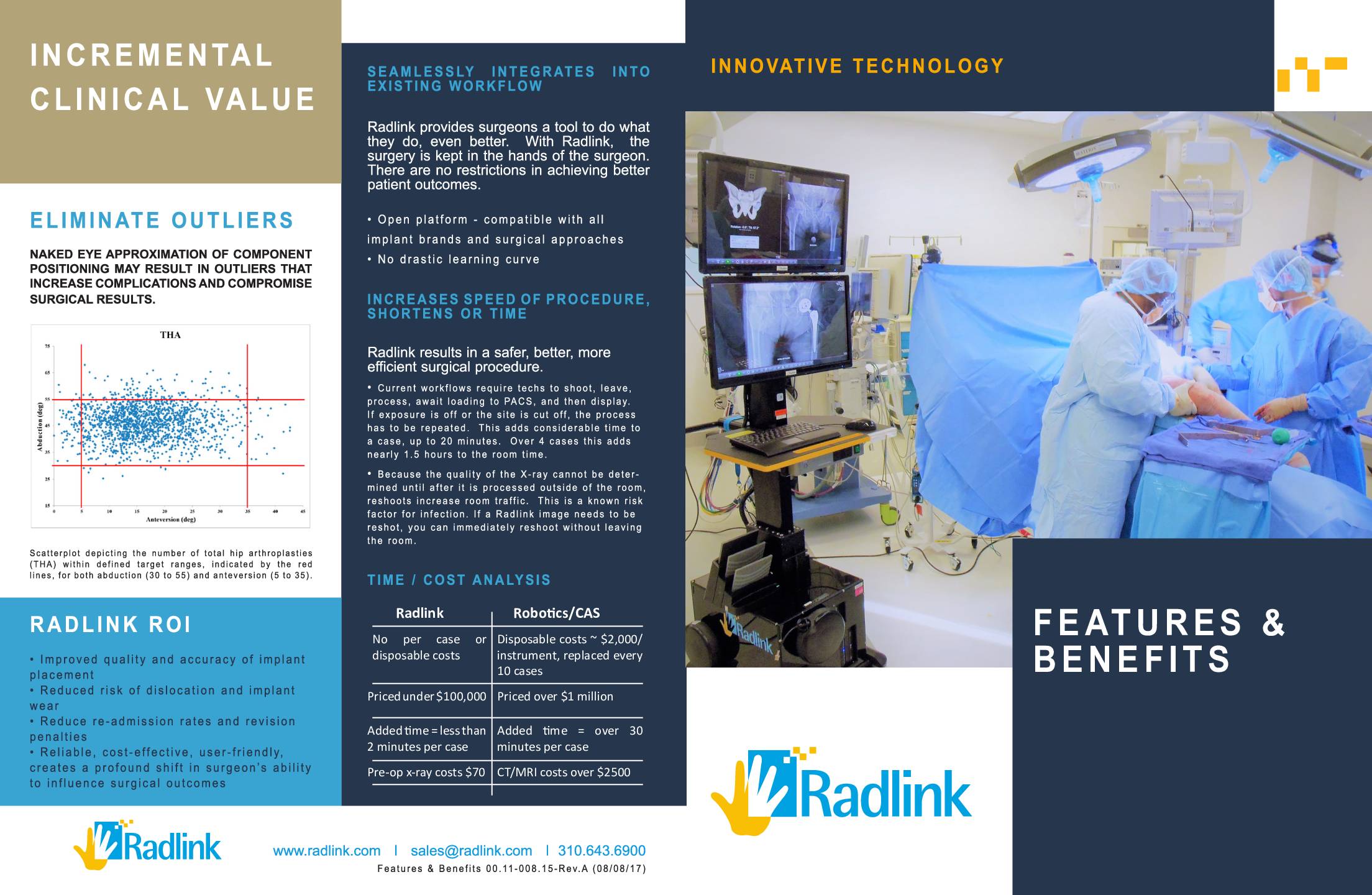 Reimbursement Billing Codes