Radlink, Inc. Granted US Patents for Intraoperative 3D Surgical Imaging Software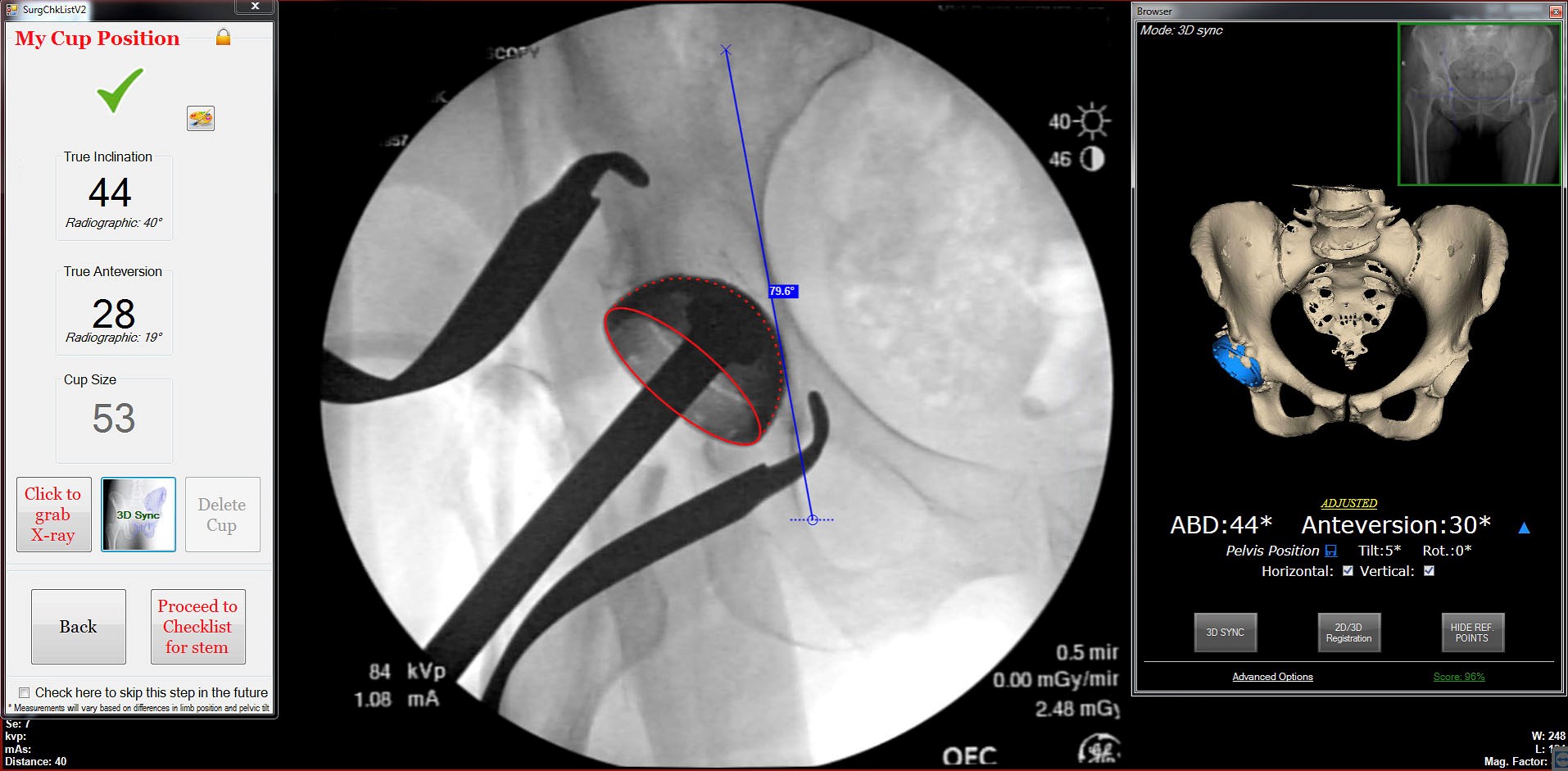 El Segundo, (June 2, 2021) – Radlink, Inc., a global leader in intraoperative surgical imaging technology that enables accurate implant positioning during joint replacement procedures, announced that the United States Patent and Trademark Office (USPTO) has granted Patents 10,748,319 and 11,020,189 System and Method for Component Positioning by Registering a 3D Patient Model to an Intra-Operative Image, 3D Imaging Software and Surgical Workflow Software for Radlink3D "323" Technology.
"Orthopedic surgeons are seeking tools to achieve unprecedented accuracy and precision in the operating room, and we are pleased to be able to deliver advanced 3D imaging intraoperatively through a fully patented, non-invasive platform," said Thomas T Hacking, Chairman, President & CEO of Radlink, Inc.
The newly issued patents further expands Radlink's Intellectual Property portfolio of image guidance software for Total Hip Arthroplasty, which includes Patents on Surgeon's Checklist® software for both Anterior and Posterior approach Hip Arthroplasty and Panoramic Fluoro image stitching software to correct the effects of fluoroscopic parallax distortion.
Radlink3D is the first ever intraoperative 3D software that generates an exact 3D model to correct pelvis position, determine pelvic tilt and assess spinopelvic mobility, based on only one intra-op x-ray. The technology evaluates pelvic tilt difference to provide patient-specific functional cup angles for the pelvic orientation in different postures (i.e supine, standing, sitting). 3D-2D-3D Registration allows surgeons to preoperatively plan, intraoperatively verify and postoperatively validate cup position depending on pelvic positioning. By assessing the spinal pelvic relationship on lateral standing and sitting x-rays, surgeons can derive the recommended target abduction and anteversion for functional (standing) pelvic position. Together with Radlink3D, surgeons are now able to verify functional cup positions based on any intraoperative x-rays with unprecedent accuracy.
About Radlink, Inc.
Radlink, Inc. is a leading medical device manufacturer, specializing in the development of innovative medical imaging technology, orthopedic surgical guidance systems and AI-enabled software solutions. Radlink offers an extensive portfolio of intelligent image-based products for orthopedics, radiology and private physician offices that support medical professionals and their patients throughout the entire episode of care. All Radlink products are conceptualized and developed in collaboration with our esteemed surgeon advisory team partners, consisting of the industry's most highly regarded physicians and thought leaders. For more information, please visit
www.radlink.com
.